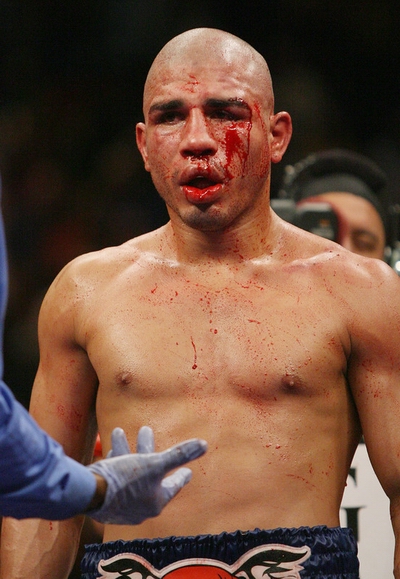 Just ran into a post on
BoxingScene
written by Mark Vester in the article
Miguel Cotto Should Retire if He Loses, Says Pintor
where Mexican legend Lupe Pintor says the Miguel Cotto should retire if he loses this Saturday in his upcoming bout this weekend with Manny Pacquiao.
Are you serious!? He is basing his assumption off of the fight that Cotto had with Margarito in July 2008. Yes Cotto did take a beating and it could've been from plastered gloves but to say that if Cotto loses to the current Pound for Pound Champion he should retire is a little bit much. Although I'm a strong supporter of Miguel Cotto and I have expressed my feelings towards how the fight is going to play out, Pacquiao is still amazing. Pacquiao will beat anyone under 147 in impressive fashion with the exception of Juan Manuel Marquez perhaps. Pacquiao is still one of the best out there, if not number one then he's right up there with Floyd Mayweather Jr.
So with that being said, if he loses to Manny Pacquiao I don't think that's enough to say that he should hang up the gloves. Obviously the man shouldn't stay in boxing forever but right now I don't think he would be doing himself harm. Maybe if he loses his next three fights then you should consider, but not this one. With that being said, he's not losing.